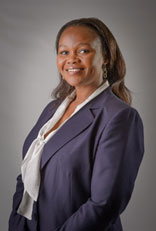 Ms Lulama Nare was appointed the new Chairperson of the NSA in April 2016 by the Minister of Higher Education and Training Dr Blade Nzimande as per the Skills Development Act 97 of 98 as amended.
Ms Nare is a teacher by profession and holds a Degree in Industrial Psychology and Education as well as a higher Education Diploma in Business Management and Education.  She is committed and passionate about issues of equality, civil and human rights; and that led her to pursue an activist role in various spheres of society. In her leadership capacities she works effectively with local elected officials, organizations, churches, and citizens, garnering their support for civil rights with regards to access of essential services within the Republic of South Africa.
Ms Nare brings with a wealth of experience to the NSA. She is currently appointed as Commissioner in the Commission for Gender Equality (CGE). Ms Nare also serves as an Executive committee member of the Tshwane University of Technology Council.  She also served as Head of Department for SADTU's (South African Democratic Teachers Union) Gender Unit National Gender Coordinator at the South African Communist Party.
She was previously a member of the NSA and served as a deputy chairperson for the community constituency. She was once Overall Convenor at the National Economic Development and Labour Council (Nedlac) Community Constituency. Ms Nare's professional leadership included amongst others serving as a member of the Presidential Working Group on the global economic crisis, member of the presidential working group on electricity and member of the Wholesale and Retail SETA.
The NSA would like to wish Ms Nare success in her new position.
The National Skills Authority is an advisory body to the Minister of Higher Education and on matters regarding the skills development in the country.